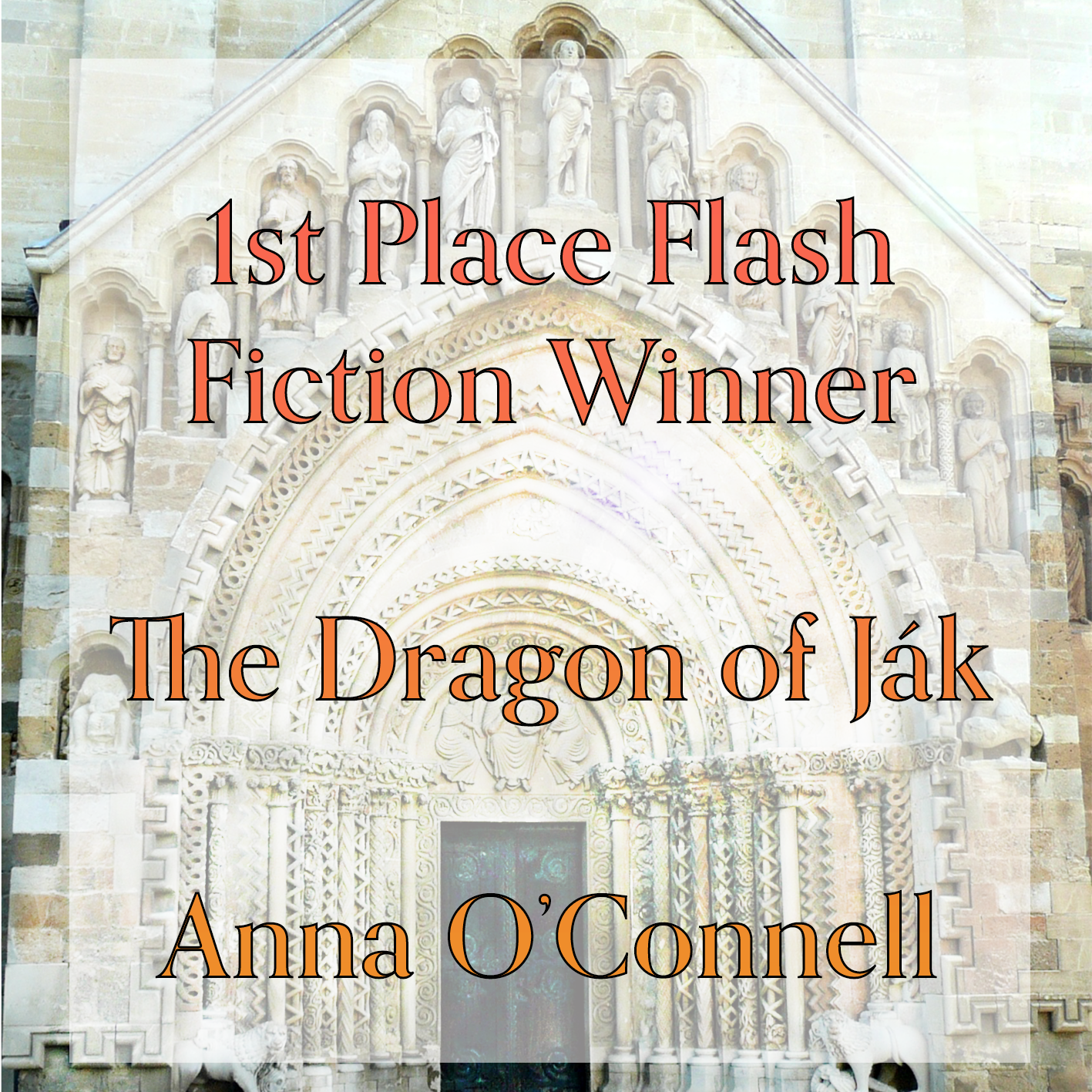 Please join us in congratulating the winning entry in Page Turner Magazine's very first flash fiction contest: The Dragon of Ják! Anna had crafted a compelling narrative in which a clever priest finds himself pitted against a merciless dragon. Who will triumph, and who will meet their fate?
In the village of Ják, Father Peter was washing the soot from his hands, following Compline on the Day of Ashes. He had remained to extinguish the candles and stepped outside and over to the trough to the side of the door, where he poured water from a small pitcher over his fingers. He had a brief pang of hunger and allowed a sigh to pass through his lips, the wordless sound steaming in the frigid night. Outlined by the sliver of moonlight, the mist seemed to take on a deeper shadow. Rubbing his eyes, Father Peter blinked with a grimace as the grit worked across his face.
Before him was a fearsome creature, a serpent with a flared, horse-like nose and great rooster claws. The beast bared its teeth at Father Peter, who, still scrunching his eyes, tripped onto the stone stair of the dormitory. He clutched the lintel as the beast spoke.
Read More »

Flash Fiction Winning Entry: The Dragon of Ják by Anna O'Connell