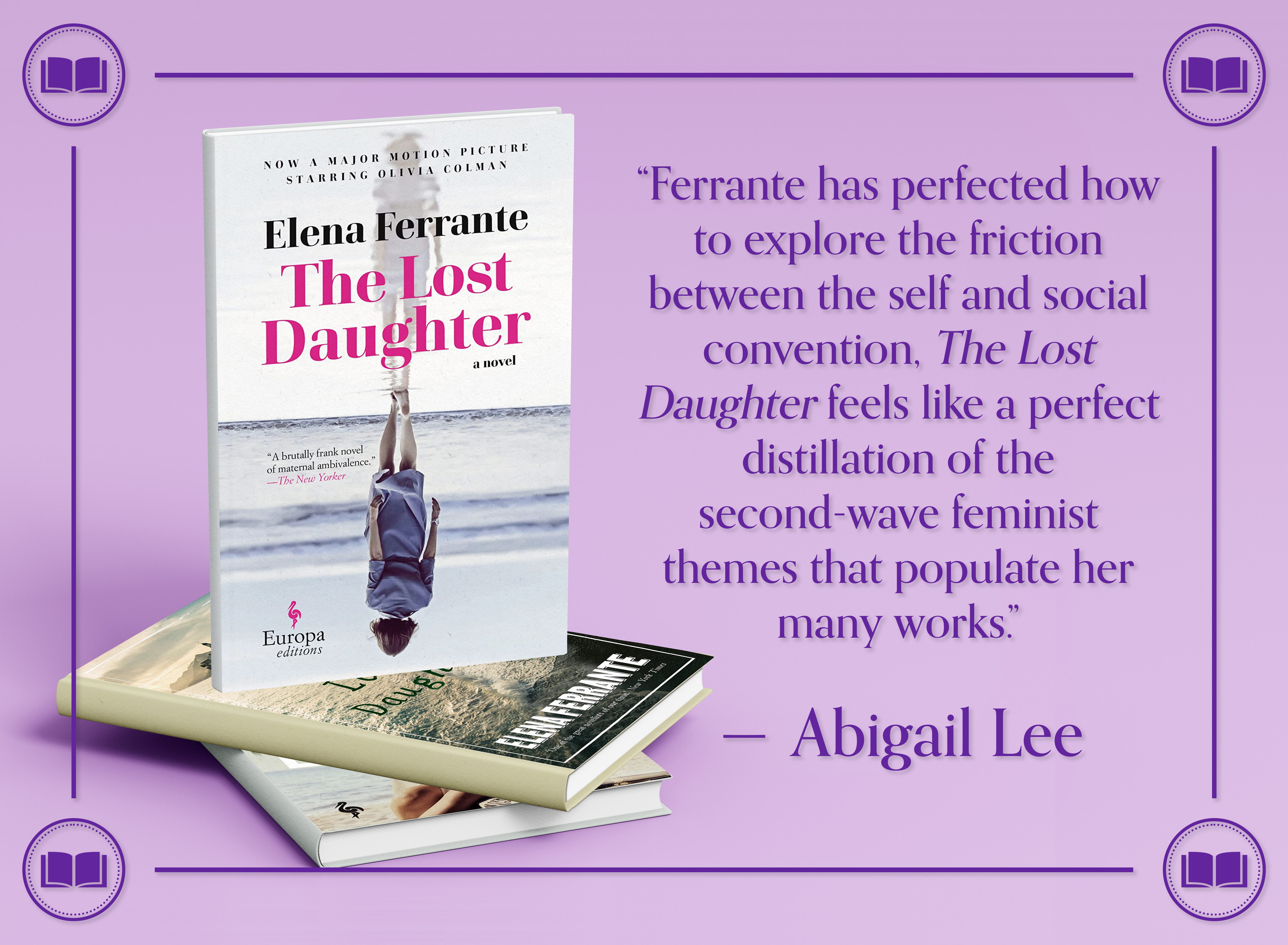 Review by Abigail Lee
Motherhood is a minefield in The Lost Daughter, Elena Ferrante's 2006 novel originally written in Italian. The book was adapted into a Netflix movie in late 2021, which has brought a new wave of readers to the story. Ferrante has perfected how to explore the friction between the self and social convention, and The Lost Daughter feels like a perfect distillation of the second-wave feminist themes that populate her many works. 
The Lost Daughter is about an educated woman who, originally hailing from the poorer Naples, has ascended to the middle class of northern Italy. Leda is a 47-year-old empty nester who finds that after her two daughters leave home, she suddenly feels an unburdened liberation. She decides to take a summer vacation on the Ionian coast, and all goes well until one day, a rowdy Neapolitan family arrives at the beach. They remind her of her own family: "Every question sounded on their lips like an order barely disguised by a false good humor." Leda notices a woman who stands out from that group, a beautiful young mother named Nina who plays with her daughter Elena. 
Read More »

The Lost Daughter by Elena Ferrante