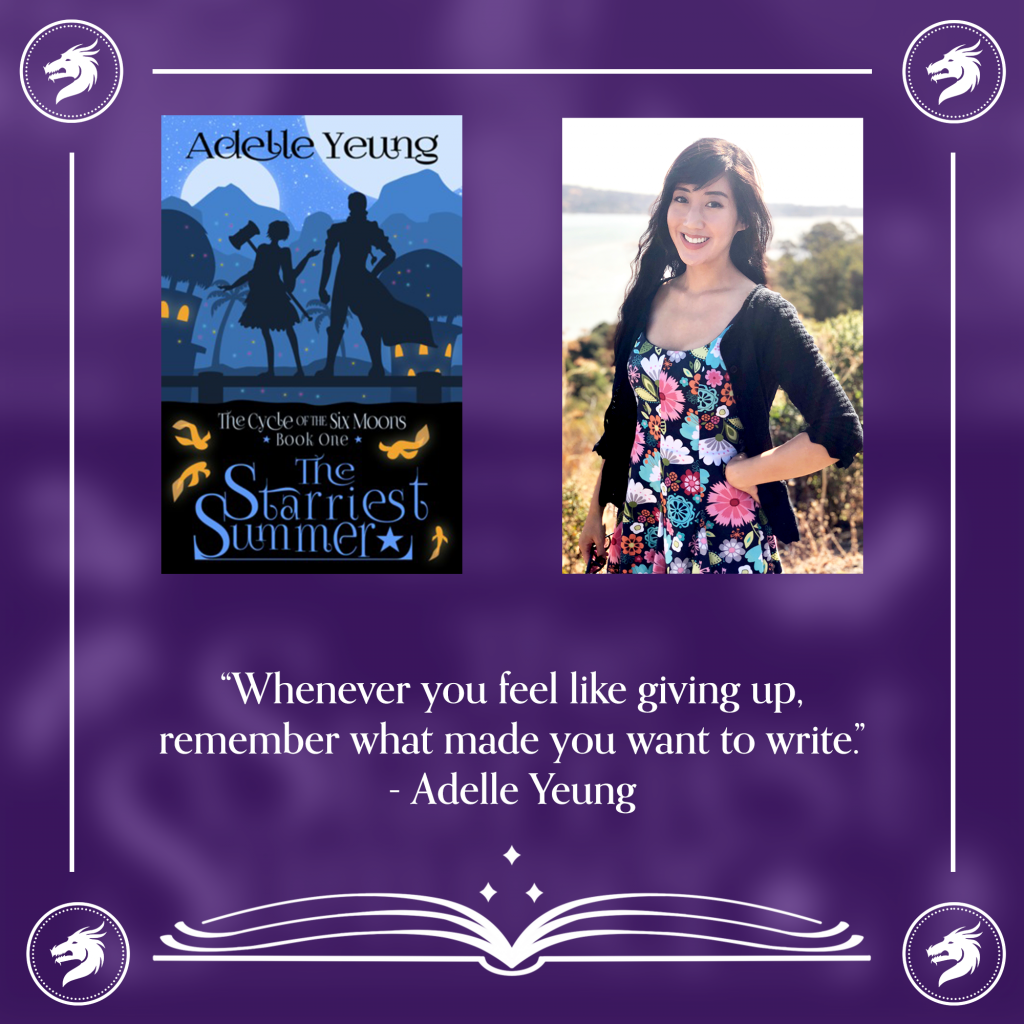 By Anna Chalmers
About the Author:
Adelle Yeung is a fantasy author, voice actor, and digital artist. When she's not writing or recording, she enjoys sewing costumes, baking sweets, and escaping on video game adventures. She lives in California with a cat that dreams of eating the pet bird.
Like the majority of us lucky people in the thick of a global pandemic, fantasy novelist Adelle Yeung is stuck in some sort of limbo.
"I am represented by a literary agent now, so I have some know-how on what the process to traditional publication is like, even if I don't have a deal yet," said Yeung, whose works include the young adult fantasy adventure series, The Cycle of the Six Moons.
Read More »

Interview with Adelle Young