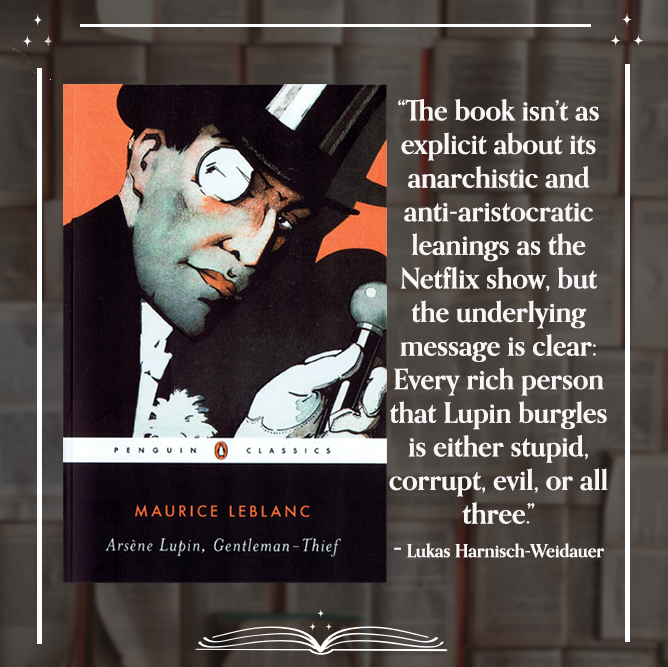 Arséne Lupin, Gentleman Burglar has been well known throughout Europe for quite some time. It was a big hit when it arrived in print in the early twentieth century and has since inspired multiple spinoffs in the form of comics, television shows, and movies across the world. Still, Lupin didn't enter the main stage here in the USA until the eponymous Netflix show began making waves.
–Lukas Harnisch-Weidauer
The main character of the show, Assane Diop, carries a heavily stickied copy of Arsene Lupin, Gentleman Burglar. Diop models himself off the book's protagonist, an incredibly talented burglar with the sensible charm and elegance of a French aristocrat. But Diop is the son of a Senegalese immigrant falsely accused of a crime he didn't commit. Diop uses the tactics of disguise and thievery displayed by Lupin to gather evidence through blackmail, espionage, and negotiation in an effort to exonerate his father. I enjoyed the show thoroughly. It's a perfect foil to the detective thrillers that crowd TV, displaying an overtly criminal character on a quest for good. While waiting for Part II of the series to be released, I decided to dig into the stories that the show pays homage to.
Read More »

Book Review: Arséne Lupin, Gentleman Burglar