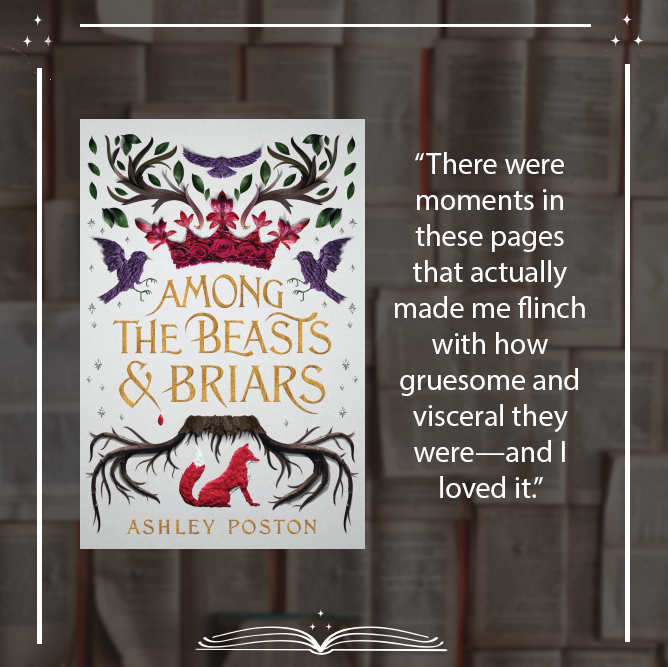 Ever since I was a little girl, I've been enamored with spooky stories set in the woods. So when I heard about the YA fantasy book, Among the Beasts & Briars by Ashley Poston (author of Geekerella and Heart of Iron), I knew I had to get my hands on a copy.
–Alanna Smith
Cerys, daughter of the royal gardener and best friend to the crown princess, lives in the kingdom of Aloriya: a prosperous and happy country surrounded by a dark and forbidden wood.
The enchanted crown worn by the royal family is meant to keep the kingdom safe, but a horrific attack from the woods on coronation day changes everything. Cerys is forced to flee into the hungry forest with no one but a loyal fox for a companion and her own magic blood for protection, searching for the lost Lady of the Wilds to save her home.
Read More »

Book Review: Among the Beasts & Briars