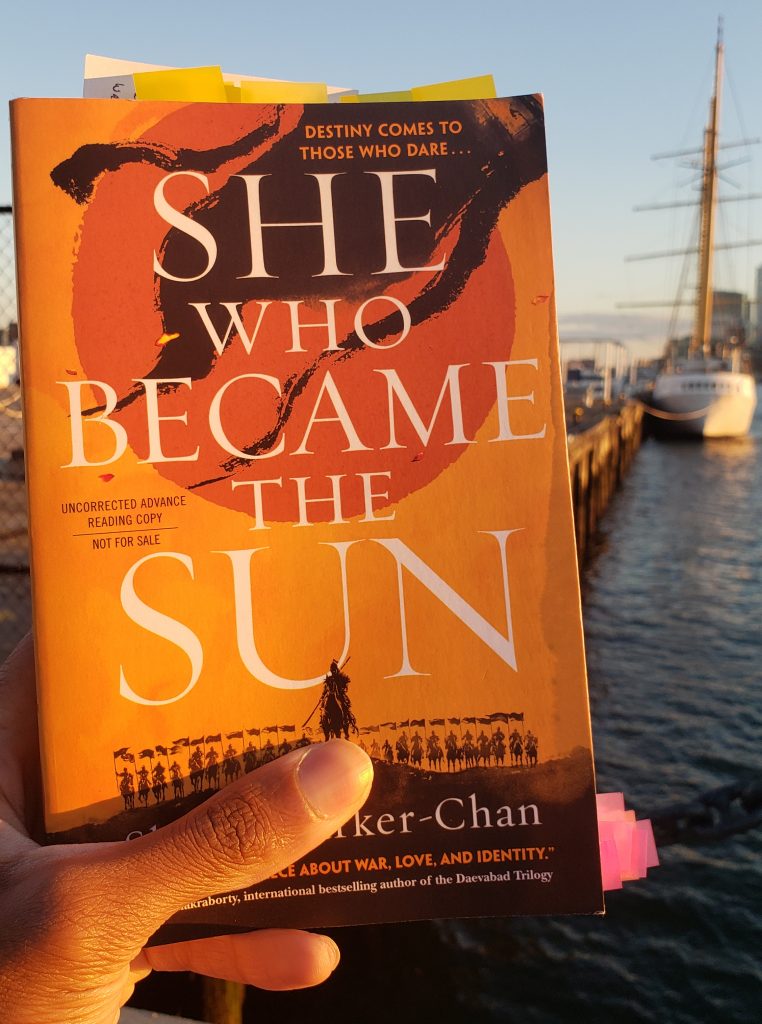 My interest in Shelley Parker-Chan's debut novel, She Who Became the Sun, was piqued on Twitter by Tor Books and Parker-Chan's own tweeting. However, it was Parker-Chan reading Chapter Three of her novel on Tor Book's Instagram that solidified my interest in the novel as a must-read—the lavish details and personal struggle of different sides in a singular conflict on the material and emotional scales.
—Ghanima Emmanuelle Sol
Marketed as The Song of Achilles meets Mulan, Parker-Chan's historical fiction novel follows the peasant girl Zhu as she takes up the name of her brother, Zhu Chongba, and his foretold great fate. The novel moves from peasant villages to grand monasteries and walled cities to the gers—or portable dwellings—of the Mongol rulers of fourteenth century China. Zhu, while disguised as her brother, survives first as an apprentice in the Wuhuang Monastery before becoming a horse thief and a leader in the Red Turban Rebellion campaigning to retake southern China from Mongol rule.
Read More »

Book Review: She Who Became the Sun by Shelley Parker-Chan