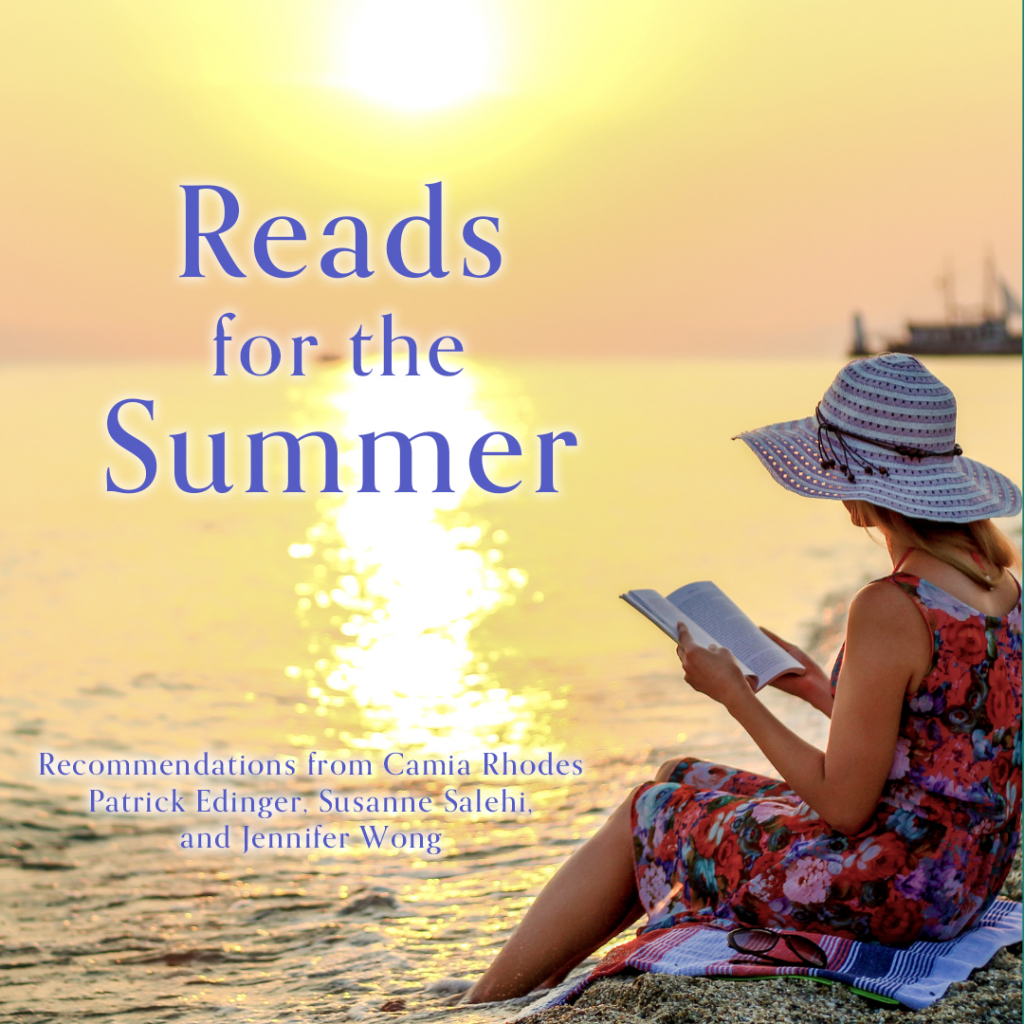 Here at Page Turner Magazine we love books. With every turn of the season, there's a book sure to keep us turning the pages. While school is out for most of us, we have a little more time to catch up on our to-be-read (TBR) lists. Here's a list of summer themed reads collected by Page Turner Magazine's staff that you may want to add to your own TBR pile, if you haven't already.
1. Summer Days and Summer Nights edited by Stephanie Perkins — An anthology of what can happen during the summer months. From falling in love to discovering who you are, these summer stories are full of wonder and possibility.
2. Along for the Ride by Sarah Dessen (also a movie on Netflix) — A girl reconnects with her father over the summer in a beach town and finds herself falling in love with a local boy. A realistic YA drama about love and acceptance.
3. The Summer of Chasing Mermaids by Sarah Ockler — A beautiful singer loses her voice and moves away from the warm Caribbean to the cold coast of Atargatis Cove. There, she meets playboy Christian Kane, who helps her learn to express herself. A love story of an unlikely pair that helps each other persevere through anything.
4. 28 Summers by Elin Hilderbrand — Not enough drama in your daily life? Well this book would cover that, and then some. With its one-weekend-per-year entanglement of both romance and a variety of affairs, for anyone craving that emotional rollercoaster it's a must-read. 
5. The Lie Tree by Frances Hardinge — An emotionally intelligent story that follows a witty young lady around the mid-1800s as she attempts to find out more about her seemingly distant father. A good and enjoyably intricate summertime read for anyone with a taste for the mysterious.
6. Hatchet by Gary Paulsen — A soaring thrill ride following the thirteen year old Brian Robeson as his plans for the summer quickly degrade into survival of the fittest. It's a gritty call for those who enjoy a little more tension with their vacation.
7. Juliet Takes a Breath by Gabby Rivera — A coming-of-age story about a young Puerto Rican lesbian and a "magical summer" interning with a feminist writer in Portland. What isn't to love?
8. Honor Girl by Maggie Thrash — Graphic novel aficionados, here's your chance! This memoir is cute and about Maggie at summer camp, who has some Big Queer Feelings to figure out.
9. Melt with You by Jennifer Dugan — Two young women with a history of an awkward hookup, one ice cream truck, and a summer road trip? Sign me up! 
10. The Daughter of Doctor Moreau by Silvia Moreno-Garcia — A science fiction reimagining of The Island of Doctor Moreau set in 1800s Mexico. Carlota Moreau's whole world is her father and their household at Yaxaktun, the isolated estate where he conducts his research. When the son and nephew of Dr. Moreau's patron arrive and upset the balance of the estate, Carlota uncovers shocking truths about her life. Moreno-Garcia's settings are always dynamic and immersive, and Yaxaktun was no different. I also enjoyed Carlota's journey of understanding herself and finding her voice. Silvia Moreno-Garcia is an auto-buy author for me, and her latest book did not disappoint!
—Camia Rhodes, Patrick Edinger, Susanne Salehi, Jennifer Wong