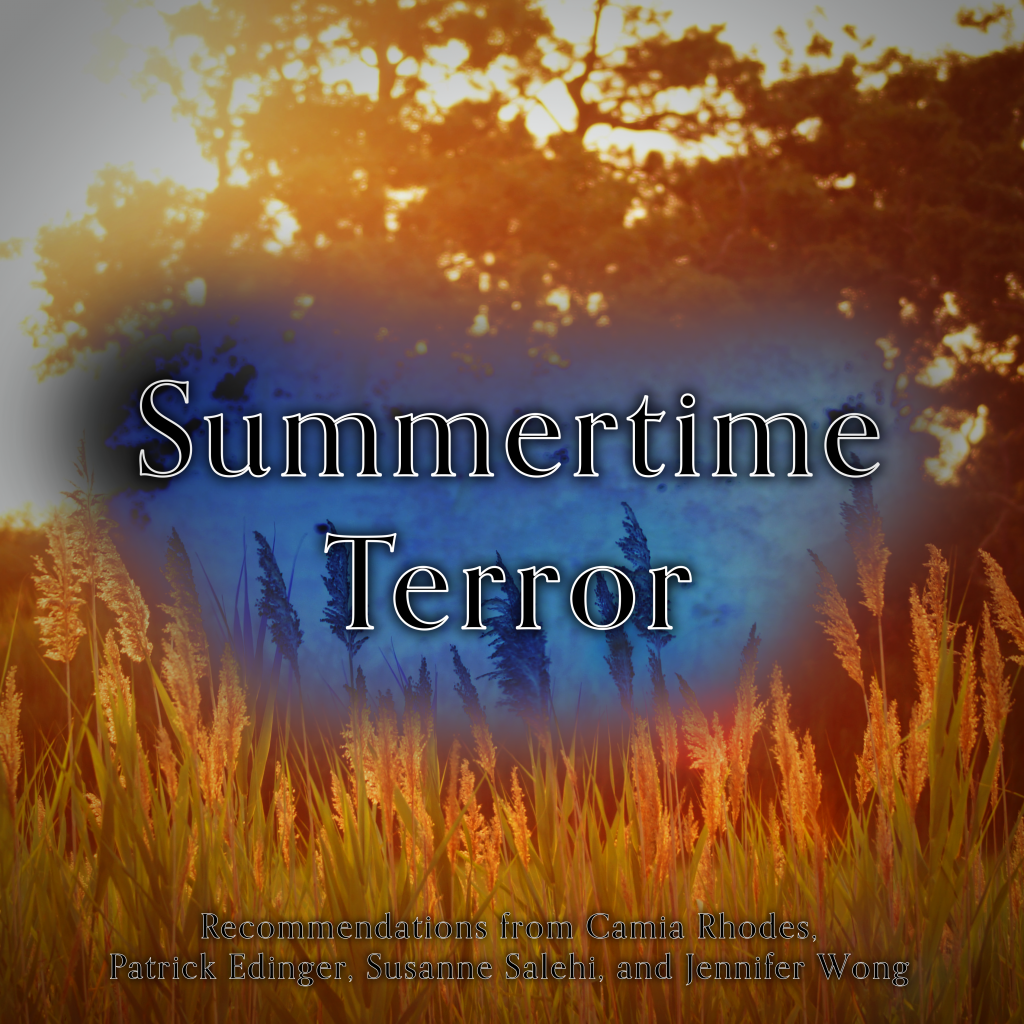 Take a deep breath and try not to freak out: fall is almost here, but you still have time to soak up some summer reading! While you're at it, why not get in the mood for the approaching spooky season? The fine minds at Page Turner Magazine are here to help with a carefully curated list of chillingly good reads.
1. Ash Vs. The Army of Darkness by Chad Bowers and Chris Sims, illustrated by Mauro Vargas — A comic based off the Ash Vs. The Evil Dead series. Ash is the Chosen One struggles to maintain steady employment. So, Ash may find himself battling the Army of Darkness once more.
2. Cujo by Stephen King — A story crafted by the King of horror. For pet owners, let's say that this one might be just a bit too much for you; however, if you're daring enough, maybe give it a try! But you probably won't look at your dog the same again.
3.The Monkey's Paw by W. W. Jacobs — Not your classic genie in a bottle, but you still get three wishes! Best be extremely and thoroughly careful what you wish for…
4. Haunting of Hill House by Shirley Jackson — If you're into ghosts, plot diversity and a very well-crafted story that will leave you both chilled and satisfied, then this one just might be for you. Though, this one might not be for the faint of heart.
5. Let the Right One In by John Ajvide Lindquist — Bleak and haunting, this staple of vampire fiction will rearrange your psyche for a while.
6. Season of Passage by Christopher Pike — Craving a genre-blender? This old-school classic brings you to Mars with a creepy blend of science fiction, fantasy, horror, and suspense.
7. House of Leaves by Mark Z. Danielewski — This novel starts with a simple premise: a family discovers their house is larger on the inside than on the outside. A prime example of the "found footage" genre in fiction, this one is baffling, horrifying, and takes liberties with traditional bounds of literature.
8. Goosebumps by R. L. Stein — A fun and unsettling series of short stories written by one of horror's best. Each story collectively grabbing at a different phobia provides for a new experience every time. Good for a wide audience, including those of a middle school reading level.
9. The Changeling by Victor LaValle — Apollo is determined to be a better father to his son than his father was to him, but his wife, Emma, is acting strangely. She doesn't seem interested in their new baby, but before Apollo can help her, Emma does the unthinkable and disappears. Apollo then goes on a journey that confronts his past to find his wife and child. (It's been a while since I read this book. I just know I loved it, the writing, and the journey I went on with the characters.)
10. The Year of the Witching by Alexis Henderson — The Year of the Witching follows Immanuelle Moore, the mixed race daughter of a woman executed for witchcraft, in Bethel, a puritanical town. When Immanuelle receives her dead mother's diary from supposedly dead witches in the forbidden Darkwood that surrounds the town, she starts to uncover the rotten heart of Bethel and the Prophet's power. This felt like a fresh read for me. I'd never read a fantasy novel set in a Puritan town. The main character is biracial, and her realization that she is from two worlds struck a chord with me. 
11. Yellow Jessamine by Caitlin Starling — Evelyn Perdanu is one of the last of an upper class in a dying and besieged city. When a ship arrives in port carrying a deadly disease that keeps linking back to her, she has to find her connection to the contagion before it can destroy everything she's built. If you like your fantasy novellas a little baffling with a sinister twist in them, this might be a read for you. The ending of this book is seared into my memory, and this is a read that will happily haunt my thoughts.
12. The Turn of The Screw by Henry James — Another classic, this one may not be well renowned by vote of popularity. However, a creepy story written in the style of a manuscript with hauntings and eerie children set in 1840s England? It gets a gold star for unnerving.
13. The Hunger by Alma Katsu — This one is essentially when The Oregon Trail meets paper. Set in the early age of the pioneers, following a long traveling caravan of wagons, this story incorporates the physical strain of traveling long distances in an unforgiving nature and psychological agony that comes with it. It is a slow burn, however, for horror, and it's ripe with suspense.
—Camia Rhodes, Patrick Edinger, Susanne Salehi, Jennifer Wong